A TO Z OF HERBS
B is for Basil, Bay, Bergamot and Borage
Basil


This is one of the most widely used culinary herbs. We grow it in temperate climates as a tender annual or indoors on the windowsill.
Basil is especially associated with tomatoes and pasta and it is also crushed together with pine nuts and oil to make pesto sauce. You can use it with cheese too. Always try to use the fresh herb since it loses its unique flavour when dried.
Medicinally, Basil is said to aid digestion.
Grow from seed sown in spring and summer and plant out in a sheltered place or keep on a sunny windowsill. Pinch out the flowers to encourage good leaf growth.


Bay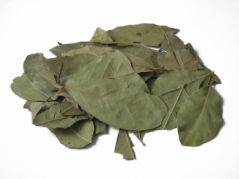 This tree is more suited to mediterranean climates but will grow as a much smaller specimen in sheltered spots in temperate climates. Bay trees are often seen clipped into standard balls or pyramids.
In cooking, the leaves are added to stews, pasta sauces and marinades then removed before serving.
In medicine, the berries are said to have a mildly narcotic effect and the leaves are used as insect repellants.
You can grow Bay from cuttings taken in late summer. Protect plants from hard frosts.


Bergamot


Bergamot (Monarda didyama) is also known as bee balm because it is so attractive to bees. The sweet leaves are floated in drinks or added to tea leaves.
Grow Bergamot from seed or propagate by division. Medicinally it is said to relieve flatulence and menstrual pain.




Borage

This hardy annual produces drooping star shaped blue flowers from early spring and it is the flowers that are used in salads and drinks.
Really only used for decorative effect in drinks, etc. Borage self-seeds readily so be careful it does not take over your whole garden. Freeze the flowers inside an ice cube to add to drinks at a party.